So over the past week there have been both the Golden Globes and the SAG (Screen Actors Guild) Awards, ceremonies overflowing with amazing women who are just winning in life as well as awards. This post looks at my favourite few actresses (I still can't get used to calling them actors) who are stunning, lovable and truly talented. With the help of a great glam squad and the perfect smile, these girlies rocked the red carpet.
Lupita Nyong'o
I can't even express how beautiful and talented this woman is! The bold use of one block colour and minimum use of accessories has maximum impact. Lupita seems to constantly look amazing and makes me think of her as the perfect black Barbie... not the Nicki Minaj kind but the cool and classy kind. Starring in Golden Globe's Best Motion Picture, 12 Years a Slave, Lupita ended the w
eek having won best Female Actor in a Supporting Role at the SAG Awards. Incredibly talented doesn't come close, I hope to see her as the leading lady very soon!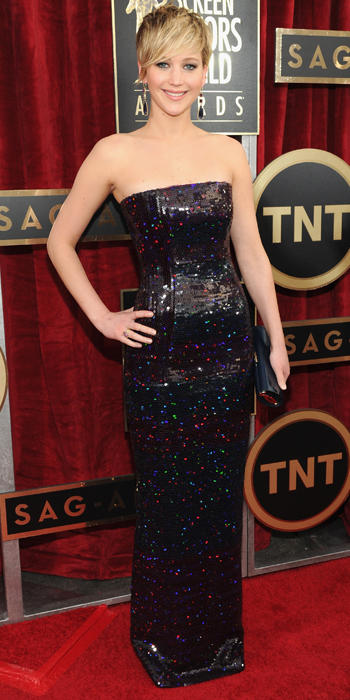 Known for being goofy and awkward, J-Law seems like the most down to earth Actress of the moment. She looked gorgeous at both awards ceremonies and won Best Supporting Actress for her role in American Hustle. I genuinely adore Jenifer and actually do like this dress but couldn't help but laugh when I saw a picture of Colton Haynes re-enacting the kooky Actress... so chic.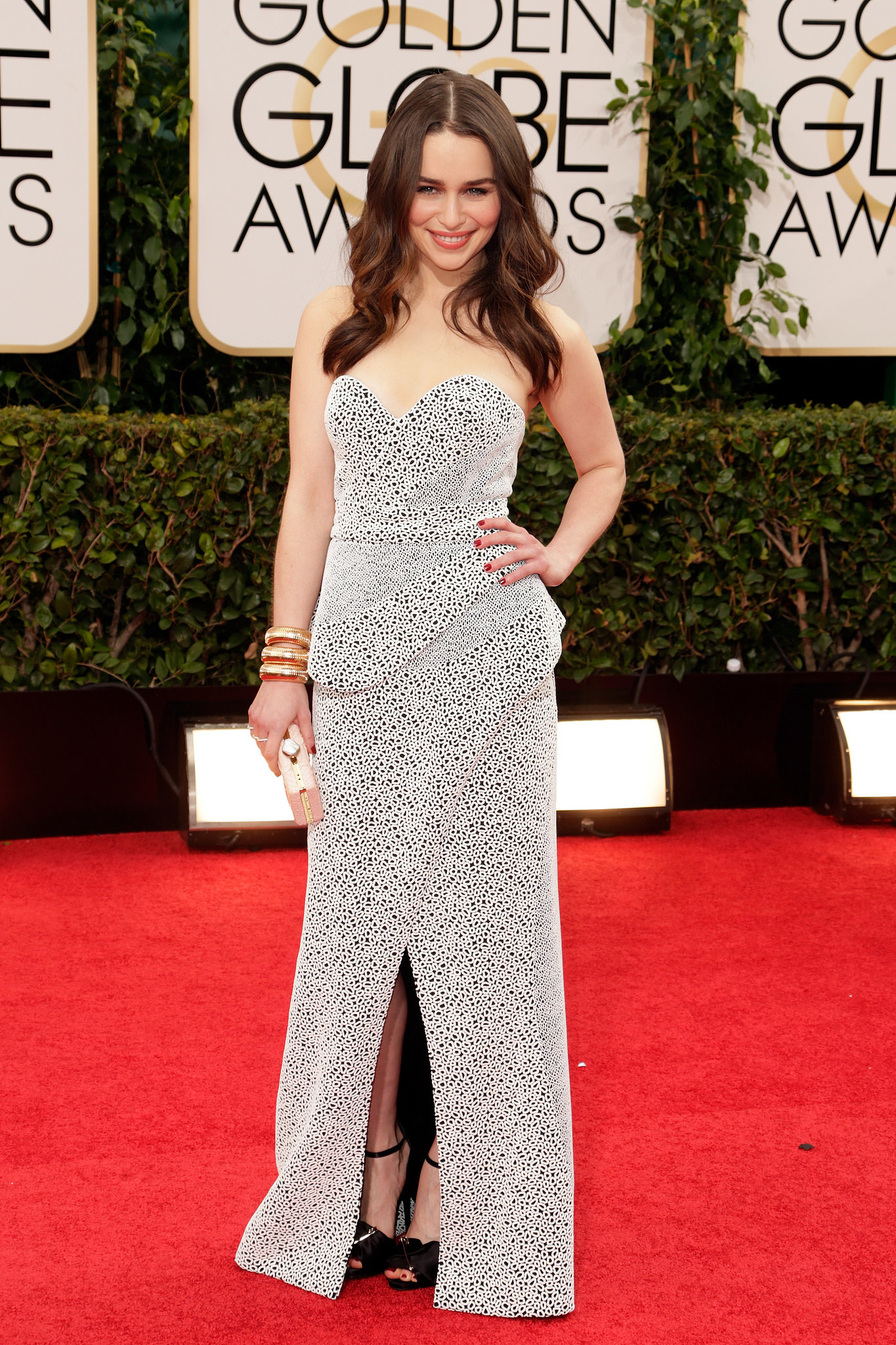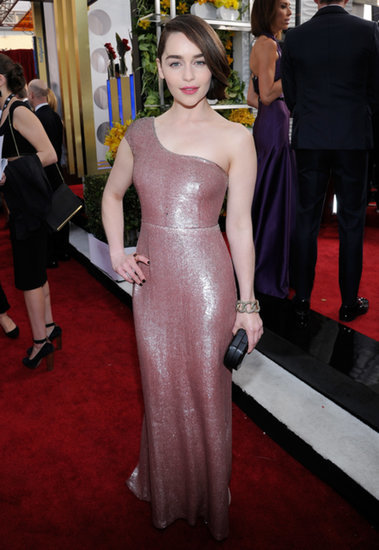 I'm so used to seeing Emilia as white-haired Khaleesi in Award winning fantasy-drama, Game of Thrones, that I didn't even realise this was her at first. No one could pull off both platinum blonde and brunette hair in the the way that she can. The monochrome and neutral dresses, accompanied by natural hair and make up, create a pure and elegant look.
Zooey Deschanel
I am done with people telling this stunner to tone down the quirk. Yes, her name is spelled a little funny, her eyes are unusually big and she sings like she's f
rom the 1930's but she totally owns it. Deschanel layered a beaded crop top and embellished tulle skirt over a

Oscar de la Renta gown. Some say she over accessoriezed with the matching beaded shoes and flower in the hair but I say it's the icing on the vintage inspired cake.
I've already filed this look for future wedding dress ideas... Some day...
Lena Dunham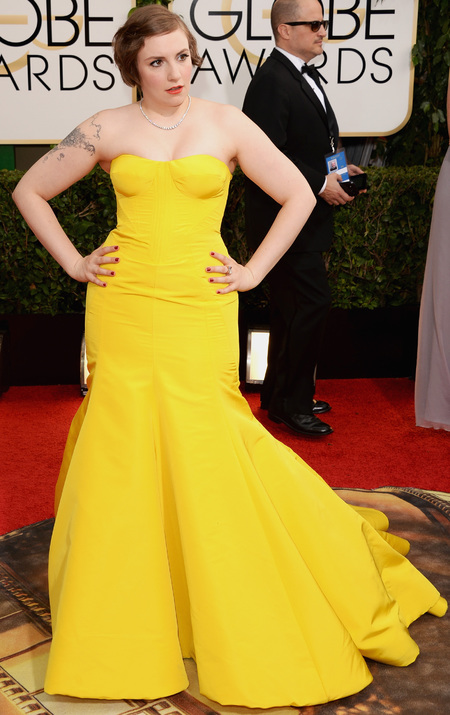 Lena Dunham, Creator and star of HBO's Girls, has had a lot of mixed reviews about this look but personally, I admire the bold choice. We all know Lena is a full figured woman and and, usually, woman of this size are told to shy away from bright colours because black is more slimming- But who cares? I think the way that the dress is pulled in at the hips and the fishtail bottom give her an amazing shape. Weather it's an outfit choice or Vogue shoot, everyone should just get off her back and go back to not being a skilled writer, actress, producer and director for an award winning TV show.
The Men...
Leonardo DiCaprio
Just for being Leonardo DiCaprio... mmm.
Chiwetel Ejiofor
The incredible leading man in 12 Years a Slave looking oh so suave.
Jarred Leto
I didn't even know he acted! Not only does the musician also act but he came away with the Supporting Actor award in both ceremonies.
Bennedict Cumberbatch
Well I just love him. Come on, look at the awkward smile!
Kunal Nayyar
On screen he may play Raj, the woman repeller, but here he looks fresh to death in this white blazer.
Like these these stars, stay beautiful!